Boat Beacon allows folks to share their position and course in real time with other users and folks back home using just their iOS or Android device. Their position is also visible on other internet based AIS tracking services such as SeaNav and our free Boat Watch app and the very popular MarineTraffic service. Use your VHF assigned MMSI number or request a free internet AIS MMSI through us to be visible on the public AIS internet services. A lot of the CoastGuards use MarineTraffic so you can be visible on their systems too. For instance Boat Beacon is used by the Australian Voluntary Coast Guard for automatic tracking.
With cellular data  coverage around most of the popular coasts extending out to 12NM or more the range is excellent. Here are the Boat Beacon boats out around the world right now:-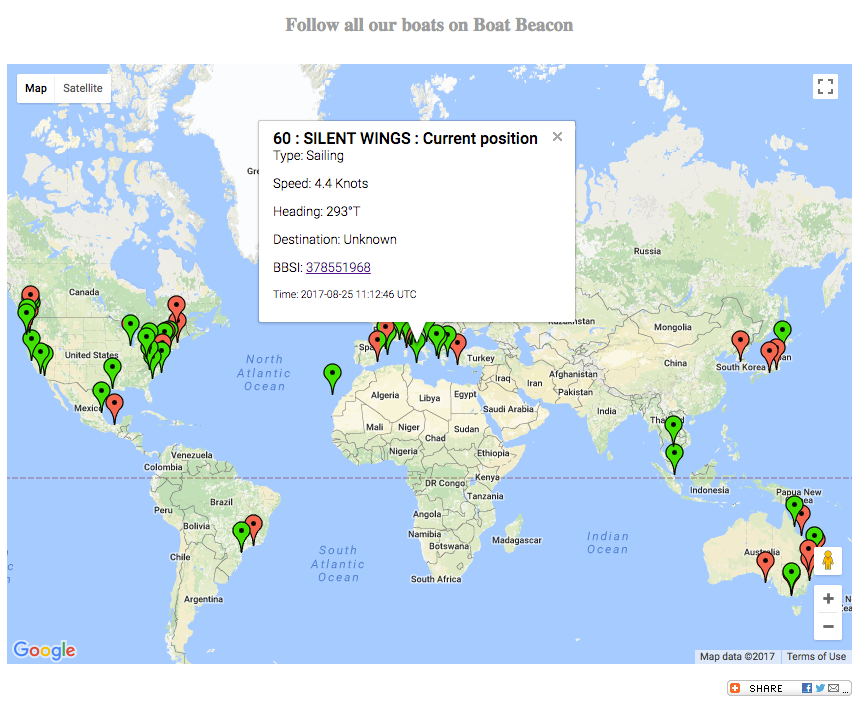 Clicking on an individual boat shows more details and you can also use view their track (layer control top right).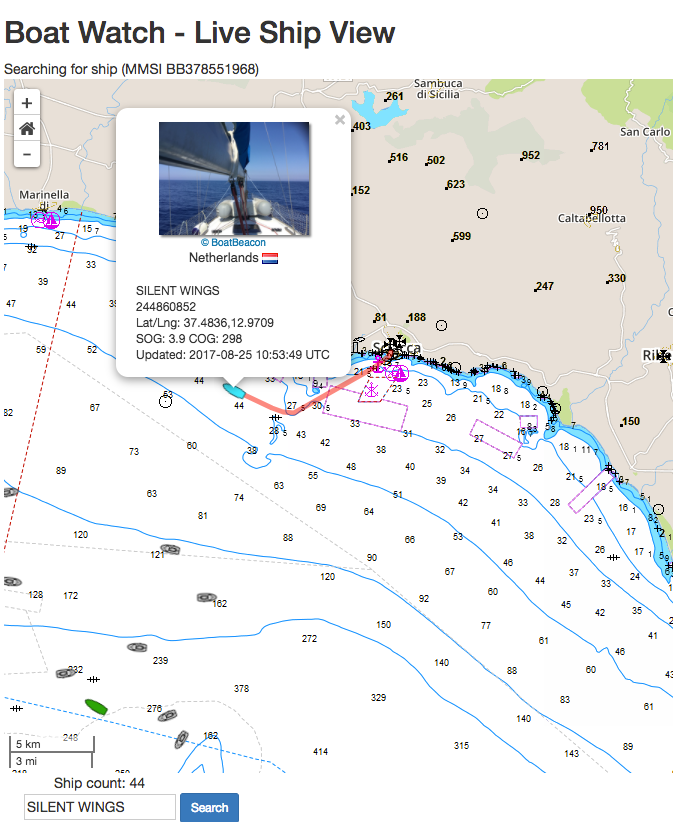 All the Boat Beacon boats currently transmitting their position can be seen here:- http://boatbeaconapp.com/kml/findlive.php
Our Boat Beacon app also tracks all the boats and ships around you in real time via internet AIS and uniquely provides proven constant collision avoidance detection, even in the background. Other popular features in Boat Beacon are our AIS augmented reality view, anchor alarm, theft alarm and MOB features. Boat Beacon is available now in the App Store for iPhone and iPad and in the Google Play Store for Android phones and tablets.