Top selling marine focused mobile apps for leisure and commercial use for iPhone and Android:- SeaNav : Marine Navigation and Chart plotter with official vector charts,  Boat Beacon : internet AIS transponder with unique collision avoidance, Boat Watch :  live ship tracking, information and alerts , Compass Eye :  fully gimballed bearing binoculars,  Apple Watch Apps . Read more about all our apps and download them from the App stores.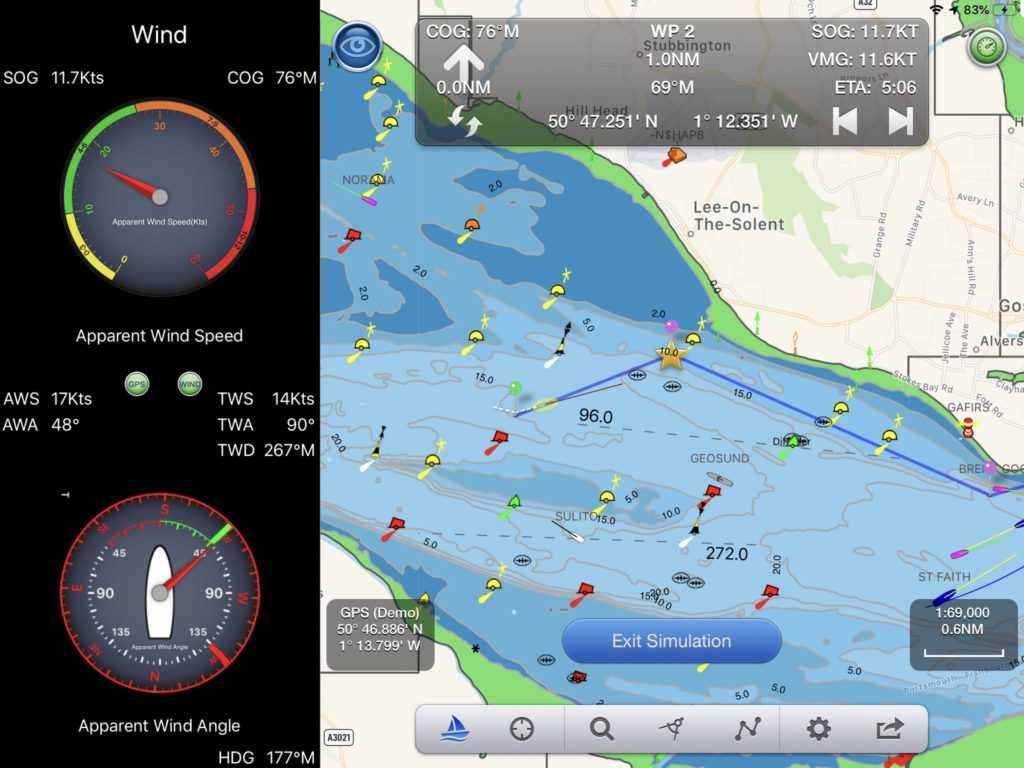 Explore, Plan and Navigate your boating trips in real time with the latest Digital Vector Marine Charts on your iPhone, iPad or Mac.
Charts for US, Canada, UK, Ireland, France, Germany, Spain, Benelux and more…
Live AIS Ship positions and Augmented Reality view
Route planning and tracking
Route sharing among your devices
Works offline without internet and has a free Apple Watch app to go with it.
Free to try, with built-in sailing simulation
Learn More or Download free from the App Store now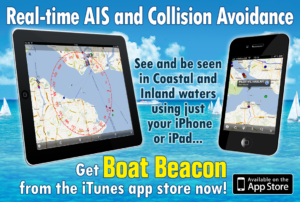 See and be seen on your boat in Coastal and Inland waters – Boat Beacon is the only AIS ship plotting app to share your boat's position, provide Collision Detection and use real-time data.
"An outstanding app, with great potential. This could be a life saver and especially of interest to small boat users. Everyone who goes on the water should have this on and use it!"
Boat Beacon is a proven and essential app for sailors and small boat users around the world.
Available now for iPhone, iPad & Android and with free Apple Watch Support! Learn More about Boat Beacon
Our augmented reality view now has night vision Infra-red support with the amazing FLIR ONE. The snapshot below was taken dark at night out on the Solent. Morning Calm was barely visible apart from her lights. We could see ships upto 3NM away via Infra-red in the dark.
FLIR view

A powerful app which turns your iPhone or Android device into a Professional Bearing Compass – with realtime camera and map views, bearing markers and 8x zoom.
"We tried it out at the Voiles d'Antibes…the Captain's response when trying it out was 'Cool!'." – Boatbookings, The World's Leading Online Yacht Charter Broker
Compass Eye can be used to help with navigation on land, sea or air as a bearing or marching compass and also supports the amazing FLIR ONE for night vision.
Learn more about Compass Eye or download it now for iPhone, iPad & Android