The iPhone 5 had a nice surprise up its sleeve for Compass Eye.  The camera on the iPhone 5 has a 4 fold increase in low light ability (iso 3200). Unfortunately Apple did not make this available to existing apps out of the box. You have to specifically request the function to be enabled within your app on iOS 6. Yesterday I did just that and tested a new version of Compass Eye on the iPhone 5 against the iPhone4S at dusk – and the results speak for themselves:-
I was trying to take a bearing on the Dovecot (white with pointy roof) – bit like a North Cardinal 🙂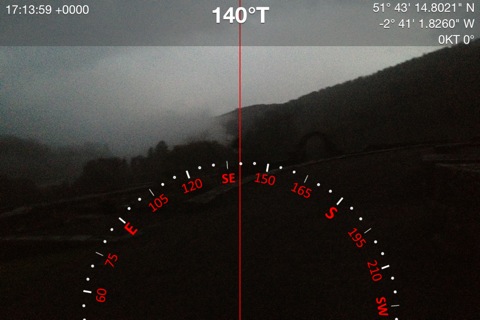 This is pretty close to how the scene looked to the naked eye too (admittedly non-light adapted). Can you see the Dovecot?
Below is the same scene taken on the iPhone 5 , 28s earlier. Bearing acquired!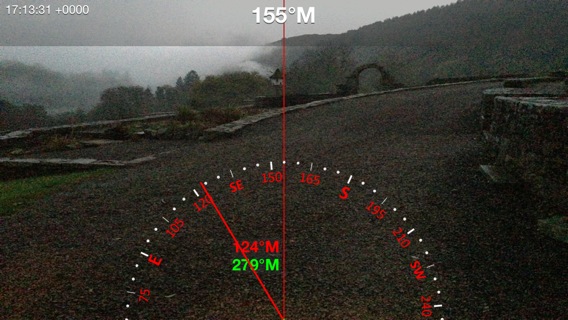 I continued taking photos with the iPhone 5 until they matched the iPhone 4 photo at 17:13:59. Even 10 minutes later the iPhone 5 was better than the earlier iPhone 4S photo and I could still just about take a fix on the Dovecot. This could be a real advantage.
A new version of Compass Eye (2.0) is now available in the iTunes store that takes full advantage of the  new camera on the iPhone 5 and also has an automatic night vision mode to help maintain your dark adaption.