BoatU.S. have reviewed Boat Beacon and  lists it first of the 4 Best Apps To Keep You Safe On The Water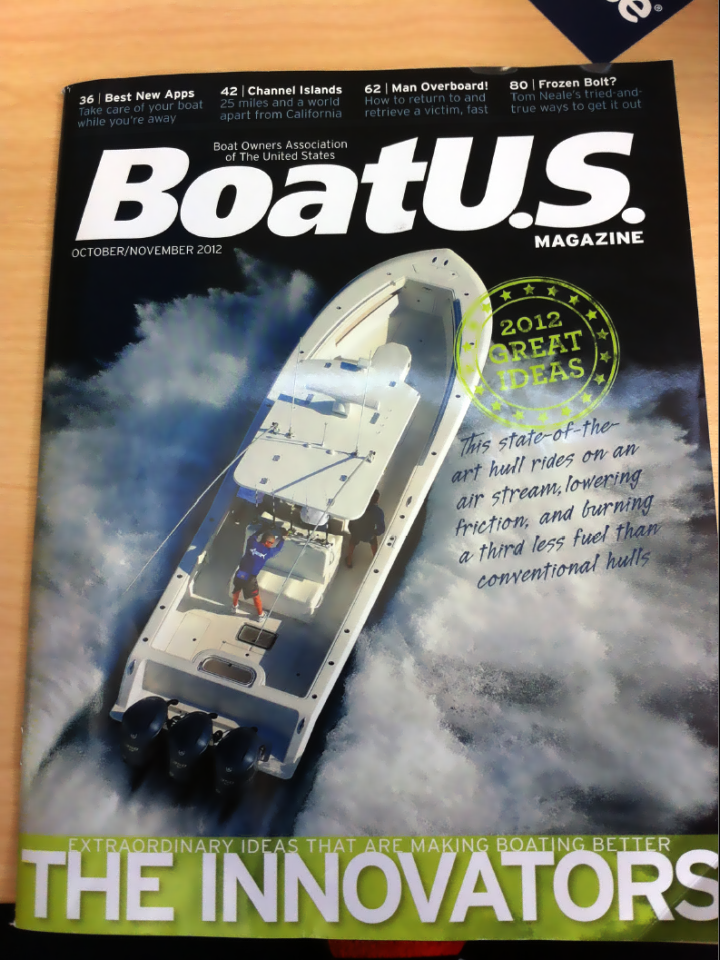 We popped down to the Southampton Boat Show to share our wares and look for new App ideas. We also got a chance to take Boat Beacon out for a spin on a $1M Speed boat and test at high speed!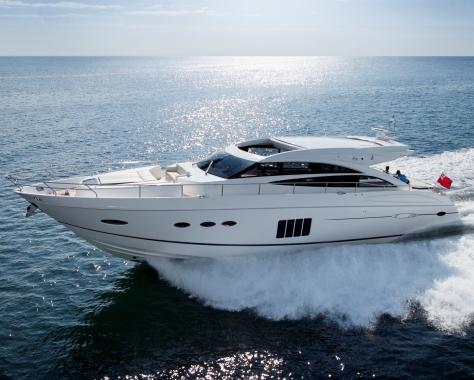 Here are some real time screen shots from the boat and of Boat Beacon's display. All lined up in real time perfectly. We are on the purple boat in the centre of the screenshot doing just over 20Kts overtaking Red Falcon which is to port.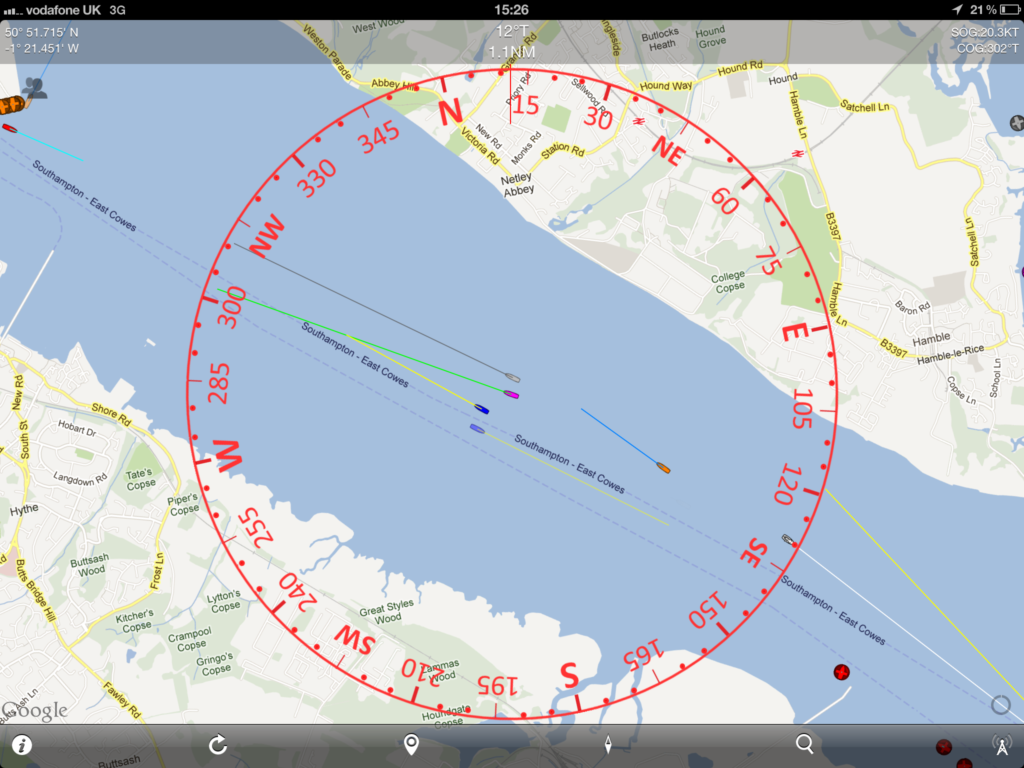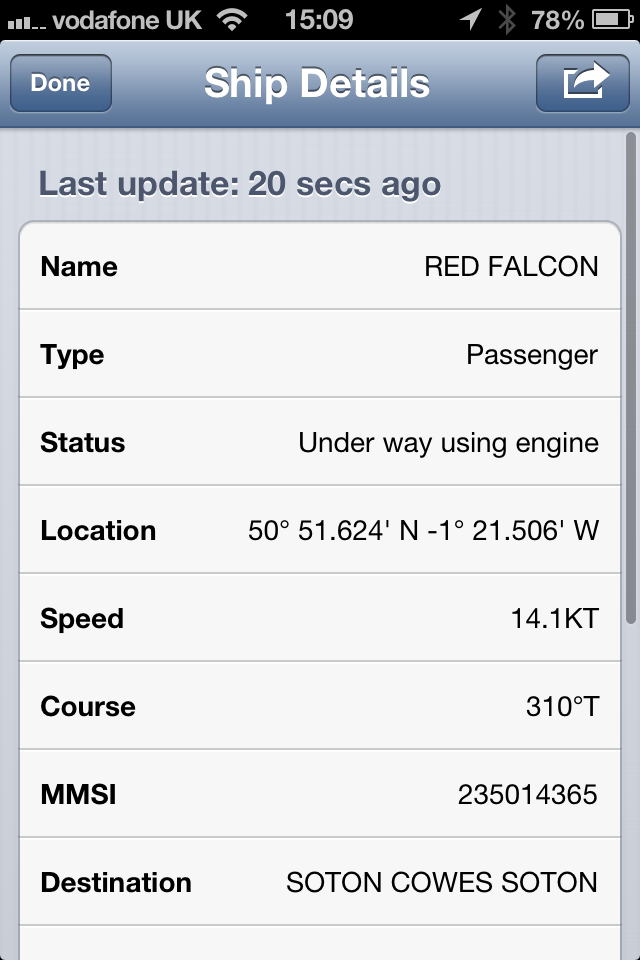 We chatted with McMurdo about their new and very popular 
S10 
 and 
Kannad R10
 Personal
AIS Beacons (see 
Panbo's article
) – flying off the shelves like hot cakes. They appear on Boat Beacon when activated and in test mode, but were showing up as unknown ships! Time to add some proper support. Show them with the correct AIS SART symbol (red cross) , show the Safety message sent by the device and alarm if one appears within range. The typical range quoted for these beacons at sea level is 4 miles. With Boat Beacon using shore based receivers we should be able to see them further away at upto 10 miles out! Any volunteers for testing?
The latest Android version (1.2) of Boat Beacon now has AIS SART support and it will be included in the next iOS release.
We met up with Yachting Monthly Editor, Keiran Flatt and he is going to publish our Marine Apps survey on-line and in the next print edition and he also had some ideas for new Marine Apps he would like to see. He is thinking of setting up a photo shoot and story about our company with a trip down the Wye to the Severn from our offices on Sarita.
A fantastic day and some great new ideas and opportunites for Boat Beacon and for some new Apps.