The simplest way to share a route with one of your other devices is to export a route via email to an email address you can read on the other device. The other way is to use Dropbox if you have a Dropbox account. Dropbox is bit more "automatic" once you have logged in and lets you browse your saved routes.
This article explains how to do it via email.

Tap the "zigzag" routes icon on the bottom toolbar and select Manage routes. Select the route you want to export by tapping the i button on its right. Then tap the share icon on the left toolbar ( square with arrow pointing out of it). Select Email as kmz and then fill out the email address to send to.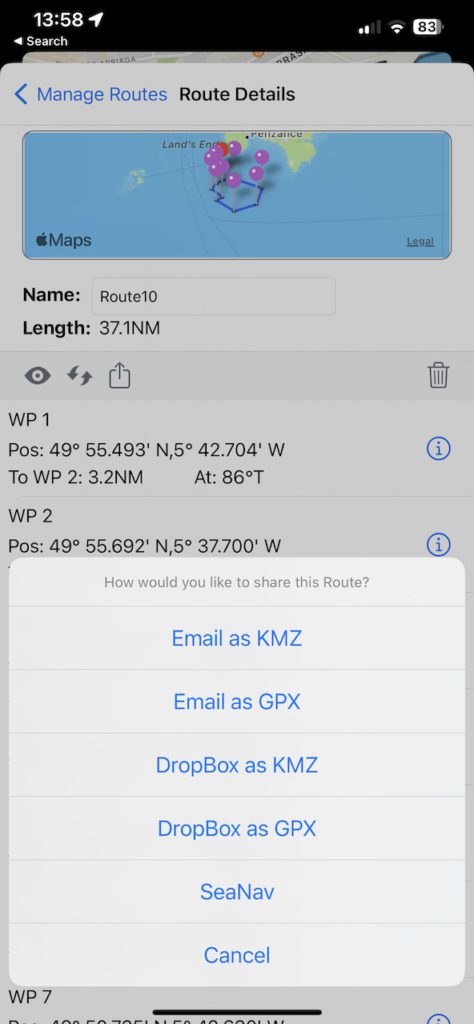 Open the email on your other device. When you open the email there will be a kmz file attached at the bottom of the email. Tap the kmz file image to download it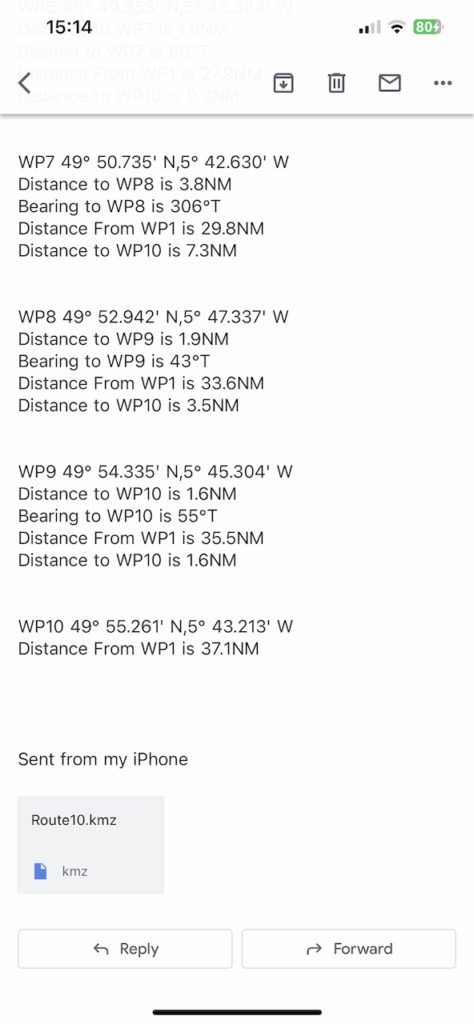 and then tap the share button bottom left to open it (2) .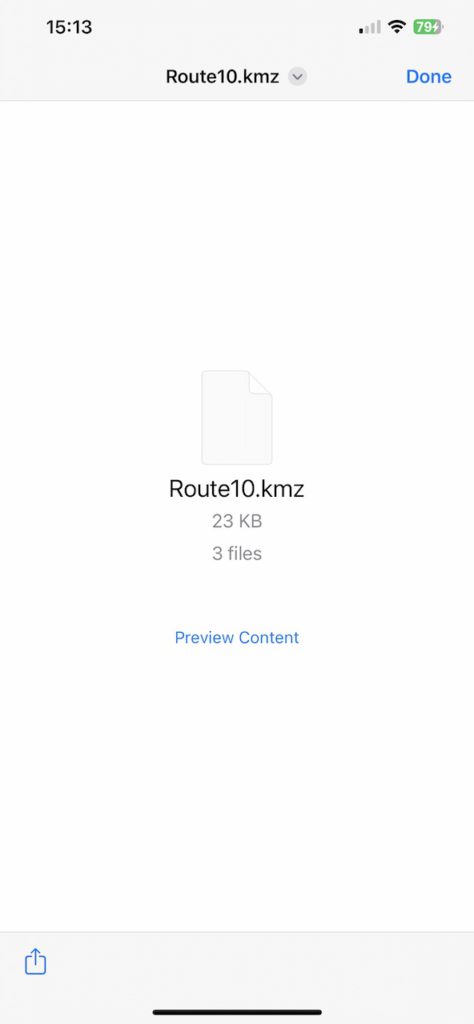 Choose what you want to open the download with – scroll along or tap more if you can't see SeaNav in the initial list of icons – choose SeaNav and it will import it and open SeaNav on the new route.