Our network of AIS coverage around the world  is amongst the best in the industry. However we are always looking to add new areas and improve existing ones.
Thanks to John Ambler on the Isle of Wight sharing his AIS data directly to our servers our users now have greatly improved real time coverage around the Solent and English Channel.
Here's a screenshot showing the range of ships his receiver is picking up from an aerial 200 feet above sea level on the island.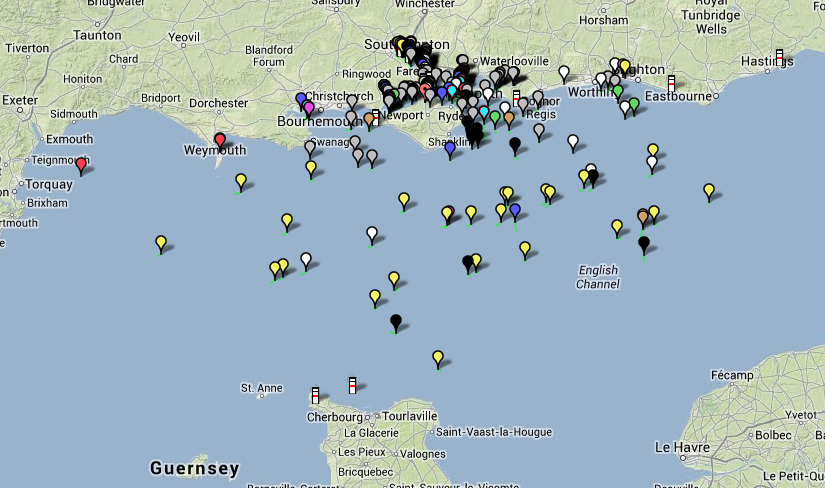 You can check the live coverage on John's web page and in real time on Boat Beacon and SeaNav too.
http://www.john-ambler.com/ais/google.html
A big thank you to John and complimentary copies of all our marine apps.