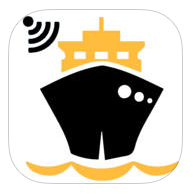 One of our AIS contributors, Duarte in Portugal, has recently written an interesting and unique marine navigation app that we thought we should let our readers know about. It allows you to view Navtex information directly on your iPhone or iPad without needing  an HF radio on board.  NAVTEX  provides navigational and meteorological warnings and forecasts, as well as urgent maritime safety information to ships.  You can download Navtex for free from the App Store here:-  https://itunes.apple.com/us/app/navtex/id1065285995 . You can also try out all the features for free for a week.
There is a short video clip showing what the app can do here:-
https://www.youtube.com/watch?v=wx-um26WoDE&authuser=0
and here is what Duarte has to say about his app:-
Navtex should be a requirement to any mariner, hobbyist or professional, regardless the type and size of vessel as it offers important Navigation Warnings that are safety-related while at sea.
Nearly 200 NAVTEX Radio Stations across the world form a global coverage network transmitting messages either in 490kHz, 518kHz, 4209.5kHz, 424kHz and 486kHz. 

At sea, safety is everything so our Navtex App will fetch the latest NAVTEX messages issued by the several official entities and present them to you whenever you want. 
You don't need to connect your iPhone/iPad to any HF Radio. Only an internet connection is required. Synchronize and within seconds you have the worldwide updated Navtex information in your pocket.
You may select any of the available NAVTEX stations in the App and check their transmission schedule, frequencies, local data and latest important transmitted messages.

The Navtex Navigational Warnings will be collected from the internet and will be stored on your device, so you can read them even if you are off-line.

In Brazil, Australia and New Zeeland Navigation Warnings are not broadcasted via NAVTEX. However, this App will still fetch the latest Navigation Warnings from those regions and show them to you.

Additionally, you can also subscribe to APRS weather that is broadcasted by ham radio enthusiasts all over the world. It is a good backup system to gather weather information in case of failure of the vessels's primary systems.